CHEMIVET SDN. BHD. is the exclusive agent for the following brands:
Xuzhou Havay Feed Co., Ltd. is a Sino-Canadian joint venture established by Nanjing Hanhe Enterprise Co., Ltd and Havay International Inc. Located in Jiangsu Province of China, Havay is a professional manufacturer of choline chloride with the production capacity of 20,000 tons per year. It covers an area of 20,000 square meters with 200 employees and 40 engineers. Among all the products, about 60% of them are exported to Europe, America and other countries. Havay is dedicated to serving customers all over the world with the production of finest quality. Its name and reputation for best quality are well known throughout the feed industries in China and abroad, thus Havay has won the trust from a lot of customers. It has also obtained the certificate of ISO-9001, and the products have been registered with the FDA & the CFIA. In regard to the quality of choline chloride, the content of trimethylamine cannot be ignored. It is prescribed in Europe that trimethylamine ought to be less than 300 ppm. In Havay, we guarantee that the content of trimethylamine is less than 200 ppm.
Choline Chloride 50% Silica Base
Choline Chloride 60% Corn Cob Base
Choline Chloride 75% Liquid
HangZhou King Techina Feed Co. Ltd.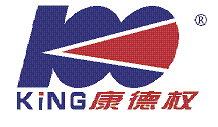 King Techina, a leading high-tech agri-technology company based in Hangzhou, China, was established in 1999, from then on we have provided services and products which were researched and developed all by ourselves to the animal husbandry.
Our faith is providing safe and nutritional animal food to care for human health. Quality management of all raw materials and finished products in our company are controlled by ISO9001:2008, GMP and FAMI-QS. Most of our speciality products are for swine, poultry, ruminant and aquatic animals. The key technology of our company is Intelligent Microcapsule (IM) , which can make feed additives and veterinary drugs more suitable for animals.
At present, King Techina is a worldwide supplier for coated products. Our products have been exported to many countries in Europe, Latin America,Australia, the Middle East, Africa and Southeast Asia.
CM3000 (Coated Sodium Butyrate 30%) for poultry use
HoriZnO (Coated Zinc Oxide)